Environmental • Social • Governance
We consider ESG an essential part of our corporate responsibility as a growing company. Our experience includes constructing and developing new and repurposed buildings within urban environments. using alternative energy credits for construction, materials recycling, native plantings, reducing energy and water consumption, deploying solar, and implementing waste management programs are just some of the many ways we try to make our projects more "green". We also believe a culture of diversity, equality, and inclusion is necessary to our core values.
Crowe is a strong supporter and advocate for bicycle access and commuting, which is why we support FB4K financially and through volunteering. Free Bikes 4 Kidz MN is a non-profit organization geared toward helping all kids ride into a happier, healthier childhood by providing bikes to those most in need. The public donates gently used bikes, then FB4K organizes thousands of volunteers to clean and refurbish them, and then they give them away to kids in need.)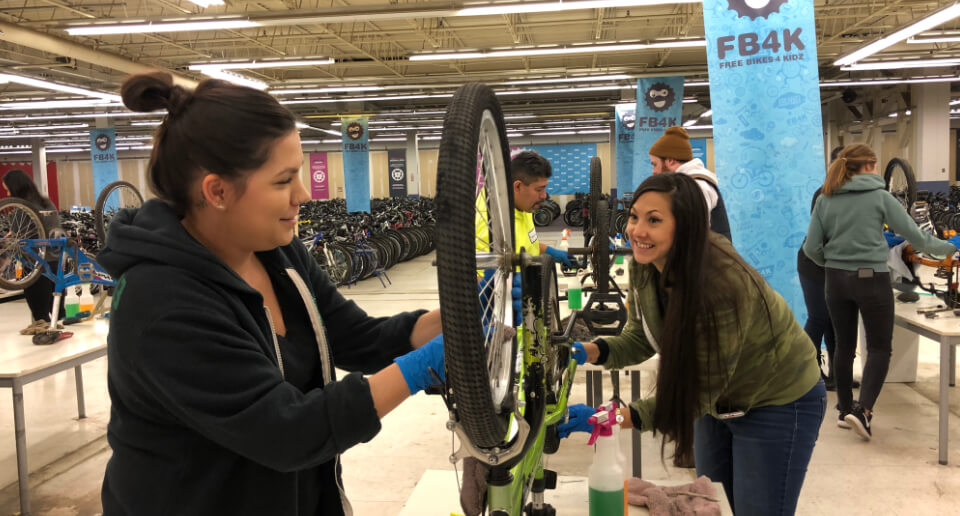 Crowe believes in supporting local art within the communities we serve and the developments we create. We have been blown away many times by the dramatic impact art can have; we work with several artists and art organizations, including Forecast Public Art and Chicago Avenue Fire Arts Center (CAFAC), for both artist calls and procurement on our projects. Are you an artist interested in working with us?
Crowe is proud to support Project Success because of the local and national impact they have on students and communities. Project Success motivates and inspires students in every school they serve to dream about their futures, helps them create a plan to get there, and gives them the tools and support they need to achieve their goals. Want to learn more to get involved?
We believe we have a vital role in achieving net-zero in the future. Our properties are built with this in mind and designed for the future. As materials and technologies evolve, we're committed to improving our supply chains, building efficiencies, and core technologies to help reduce carbon emissions. Sustainable properties with the path to live net zero.